In early 2016 stories started to break of a remote Aboriginal beauty who was spotted on the streets of Darwin. She had just been selected as the winner of the Northern Territories Miss World Australia competition.
Remarkably Magnolia Maymuru was the very first Aboriginal to be selected to represent the Territory at the national competition. After the first stories broke, it didn't take long before the news was picked up by media outlets from all across the world. Interestingly, Magnolia was one of three Aboriginal models to reach the final that year but it was Magnolia who had captivated all of the attention before, during and after the competition.
Let's take a look at her recent journey that has brought her to become a breakout modelling sensation.
2014: Magnolia was spotted at an ATM on the streets of Darwin by model manager Mehali Tsangaris who immediately offered her the opportunity to become a model. Magnolia declined the offer, choosing instead to complete her final year of studies (Year 12) the following year.
2015: Magnolia completed her year 12 studies and ended the year by making her modeling debut on the catwalk for NT's fashion week. Magnolia continued to live in her hometown of Yirrkala where she worked as a sports and recreation officer.
2016: Magnolia was selected to represent the NT as their first ever Indigenous representative. From May up until the competition began in July, Magnolia's world became a media frenzy and she was at the end of hundreds of media requests from newspapers, magazines and brands looking to cover her story and looking for the opportunity to sign her up for promotional work. This was on top of the official representative appearances that she needed to fulfill in the N.T.
July 2016: Chadstone shopping centre in Melbourne announced that Magnolia would be the face of their next campaign. After a huge few months, Magnolia ended up placing 10th overall at the Miss World Australia final which was also in Melbourne.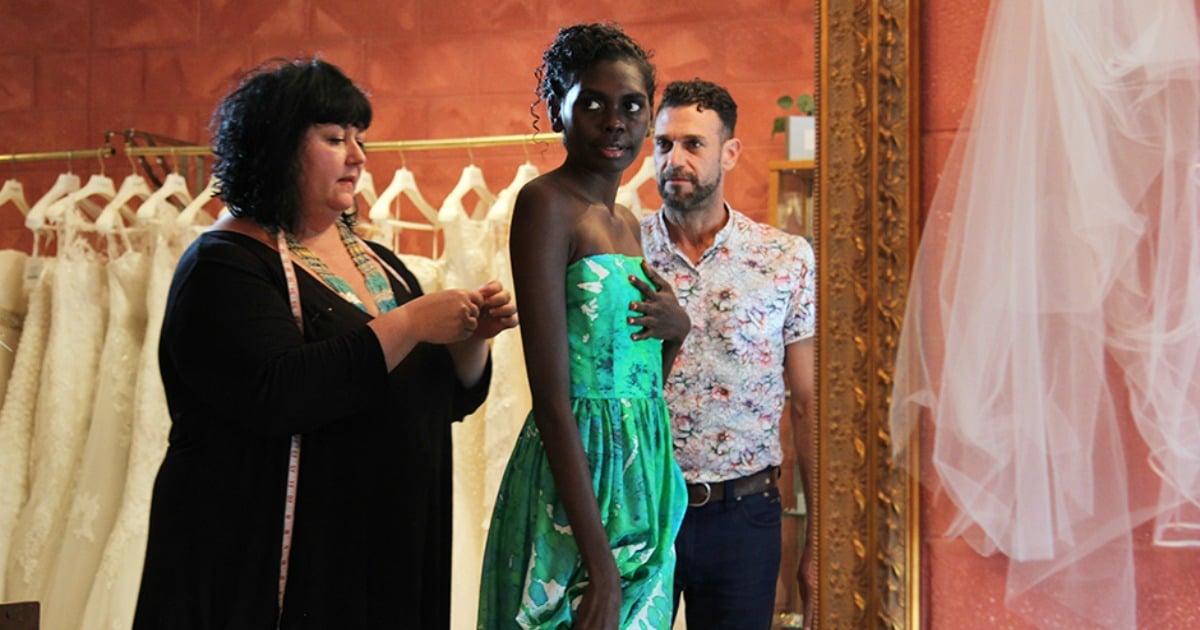 July – Dec 2016: Magnolia was a very busy woman in the second half of 2016. She appeared at the Darwin Aboriginal art fair, had Interviews in Melbourne for Ascension magazine, Marie Claire, New Idea & Channel 9 just to name a few. She also spent time back in Arnhem land where she didn't stop with mentor work on Elcho Island and in her home town of Yirrkala along with media work with NITV. There was also talk of a trip to New York to see what opportunities might exist for her on the international scene. Magnolia also made it very clear that she would like to make the most of the opportunities that were presented to her. She spoke up about the importance of Indigenous art, the need for children in remote communities to improve their self esteem, the richness that her culture provided her and the importance of respect in regards to multiculturalism in Australia.
2017 – Saw Magnolia continue to commit to modeling work and the never ending publicity work that she attracts. Just last week, Magnolia was involved during the Cairns Indigenous Arts Festival but the big news surrounding Magnolia in 2017 was that she starred in her very first film as Lowanna in Jennifer Kent's crime drama called 'The Nightingale'. It has been an amazing journey to witness and we can't wait to see what the future holds for Magnolia.