Paul Dixon, a landholder in the small NSW town of Rylestone recently discovered some brutal truths surrounding the frontier days of the area.
The truth about what happened was something that he couldn't just shrug off. He knew that a huge injustice had taken place and to this day, nothing had been done to right those wrongs. Paul said the massacres that happened is common knowledge around the area. Paul has since done his best to take steps forward to help ease the ongoing concerns. He recently drafted and signed a treaty with the local Dabee Aboriginal community.
The whole process was an eye opener for Paul and the Aboriginal community. After drafting the treaty he approached Traditional Owner Lyn Syme, who although surprised, was pleased to discover a genuine display of compassion. Lyn said that this treaty was a living document that has the ability to be altered over the course of time.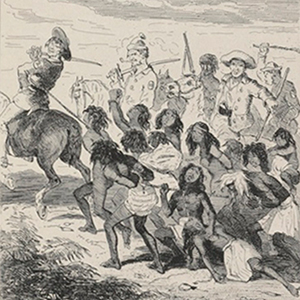 Lyn hopes that Paul's example could trigger similar private treaties around Australia and could perhaps prompt the government to reconsider the idea of treaty.
Will Paul's actions help influence other landholders in Australia? Will they acknowledge they are living on stolen land?
Welcome to Country is an independent Indigenous news media website. We publish the stories that are often ignored by the mainstream media. Follow us on social media so you never miss out on stories like this again.